Saving a little now can be better than borrowing later.
At IDeal, we realize that, when the time comes, you may need a combination of saving and borrowing to pay for college. But the numbers don't lie: Thanks to IDeal's potential for tax-deferred growth, and the power of compounding, saving and investing even a little each month can be more cost-effective than borrowing money and paying interest on it.1
Start with small steps.
Could you save $1 a day for college? Maybe skip one family night out a month, or a few coffees a week?
These may not seem like much, but even small amounts over time can help make a college education more affordable. Plus, the good feeling you'll have knowing that you're investing in your child's future will last a lot longer than a morning coffee or that pizza night out.
Use these tools to teach your child the power of saving, too.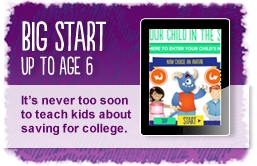 Little by Little ebook: Children become a part of a series of short stories designed to teach them how little by little things grow.
What is Money?: We explain the basics of money and why it is important.
When I Grow Up: Through activity based interactions they'll think about what they want to be in the future.
Save, Share, and Spend: Save for the future, spend today, share a little with those in need.
---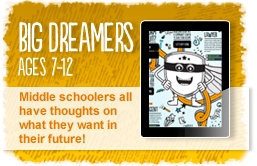 Dream job finder: Interactive gameboards let kids follow their interests to uncover their dream jobs, whether they love sports, art, music, technology, business, helping others, being outdoors, shopping, or being involved in the community.
Get educated: Find out how much college or vocational school your child will need to achieve the career of their dreams.
Compare results: Parents take the challenge to see how well they really know their child and what it takes to help them reach their dreams.
---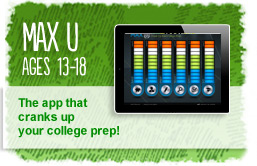 College Cost Cruncher: Get a ballpark estimate of what your college degree could cost.
College Compare-izer: Compare your favorite schools based on a list of criteria that's important to you.
Brag Bank: Keep track of your experience to build a stronger college resume.
FAFSA Checker: Organize the items you need to fill out your FAFSA.