Idaho Parents' Guide: 5 Inexpensive, Kid-Friendly Outdoor Adventures
Summer starts with big plans to try new activities and spend lots of time outside, but the season that looked endless in May often seems oh-so-short on this side in July.
Getting away is hard, and trying new things can be stressful, especially when you have to plan activities that kids can participate in and enjoy. Because we know that you care about making the most of time with your children before they grow up—but you don't need more stress in your life—we've put together a guide to some of the best places in Idaho to have fun and make memories with kids. We'll cover 5 different adventures—check back every few days as we post about each one.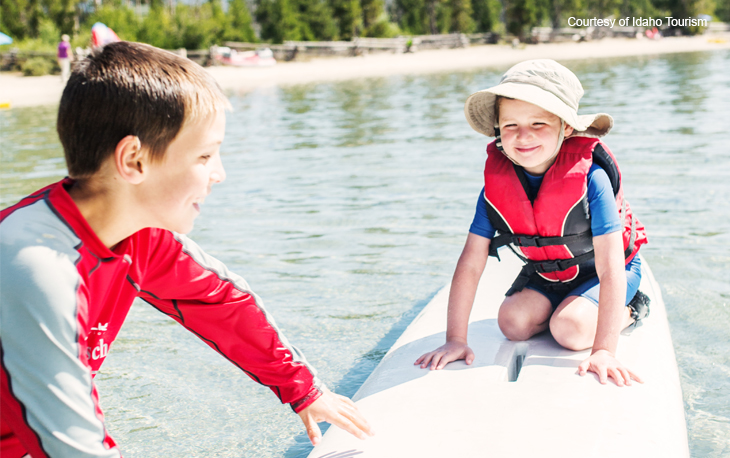 What makes a place kid-friendly?
It's relatively safe. There's always some risk associated with outdoor adventures, but we chose places where terrain and trails are easy for even small children to traverse, and somewhat removed from dangerous factors like rushing rivers and steep drop-offs.
It's easy to find and easy to get to. Family outings should be low on stress and high on fun. There's lots of information online about these places so you can be well prepared before you go. We excluded white-knuckle drives, washboard roads, and hard-to-see turnoffs.
It's close to important services. Face it—when you're packing for the whole family, you're bound to forget something important. These places are all fairly close to somewhere that you can buy basic goods, get cell service, and find medical help. They also have good on-site amenities.
It's fun!
Adventure #2: Craters of the Moon
Adventure #3: Heyburn State Park
Adventure #4: Farragut State Park
IDeal
Want to learn more about IDeal and how we can help your family enjoy today while preparing for tomorrow? Sign up here.
If you want to learn even more about Idaho's kid-friendly outdoor spots, check out 18 Summers, a website created by Visit Idaho.