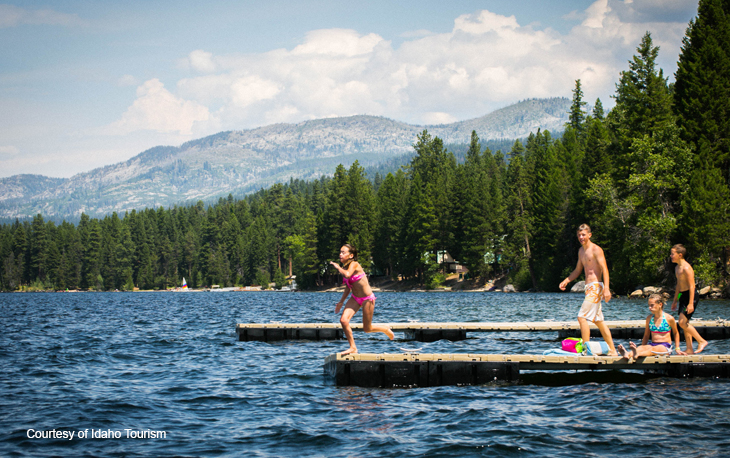 Heyburn has been a long-time favorite destination—and for good reason. The park is about 45 minutes from Coeur d'Alene, and the nearest town is Plummer, ten miles away. It's situated on the banks of three different lakes that are bordered by lush, tall pines, giving the park an iconic Pacific Northwest feel.
If tent camping isn't your thing, take heart: the park offers cabins for rent, too. Most of the camping sites offer modern restrooms and showers. And if going off-the-grid causes you stress, you can use the free WiFi at the Visitor Center. Get to the campground by taking US-95 to Highway 5.
What to Do
Rent a boat or kayak at the marina, or take a dip from the beach. The Trail of the Coeur d'Alenes, named one of the top 25 trails in the US, runs through the park, along and over the water. The path is wide, flat, and paved, so it's great for all ages. If you take the trail, be on the lookout for moose and leave them alone. Bring plenty of water, and because the trail was originally a railroad (not a loop) you'll need to turn back at some point.
IDeal
Want to learn more about IDeal and how we can help your family enjoy today while preparing for tomorrow? Sign up here.
If you want to learn even more about Idaho's kid-friendly outdoor spots, check out 18 Summers, a website created by Visit Idaho.