Congratulations to IDeal's 529 College Savings Day winners!
Each year we celebrate May 29th (5/29) as 529 College Savings Day. It's a day to educate and encourage families and friends to save for future higher education and highlight the many advantages of how 529 plans can help achieve those goals. We all know that time does fly so we encourage families to start saving early. Whether you're saving for your own education, your child's or the education of a loved one, Idaho's IDeal 529 can help make your dreams a reality.
This May, the first parents to give birth to a child on May 29th, or the closest day after, at participating Idaho hospitals were presented with $529 in an IDeal 529 College Savings Program account. There was also an online prize awarded that all adult Idahoans were eligible to enter.
Check out the pictures on IDeal's Facebook page Sweepstakes Rules and Conditions
Online Winner
Joni Shepherdson - Meridian, Idaho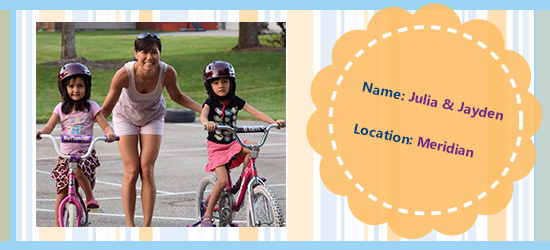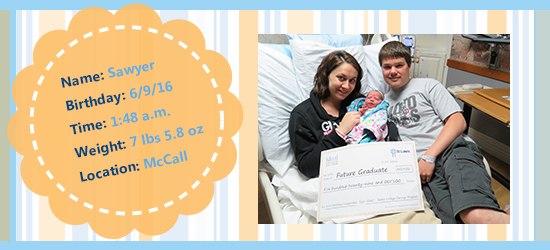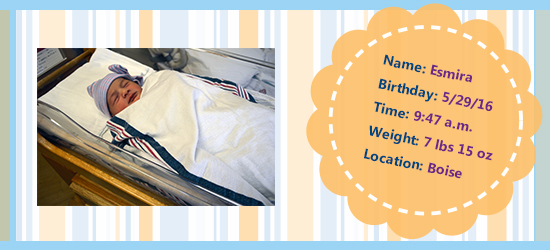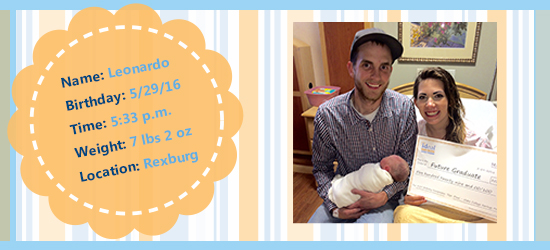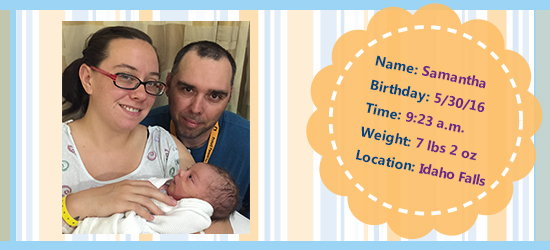 Winner details for West Valley Medical Center are not available at this time.
"The birth of a child is a special time for families—it's the beginning of a journey and it's a time when families begin to lay the groundwork for a bright future. College may seem a long way off right now, but setting aside money early establishes the expectation of going on after high school, and it lets families start to chip away at what will be one of the most important investments they ever make."
- Christine Stoll, IDeal Executive Director