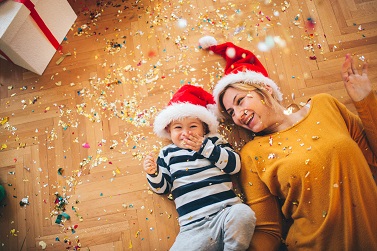 Step 5: Remind gift givers to take their tax deduction if applicable
In Idaho, any resident who contributes to an IDeal—Idaho 529 College Savings account qualifies for a state tax deduction—regardless of whether they own the account. If your gift-giver can benefit from the state tax deduction, make sure to remind them in January about the gifts that they made in the previous calendar year.
Make sure to include any proof you have of their gift. You can do this by logging into your account and printing off your gift summary. Provide them with any other information they might need, such as the deduction limits. And it never hurts to include another personalized thank-you at this point.
In the end, the person gifting will have to decide that they, too, value college savings. They may not choose to contribute right away, but each time you remind them, the more likely they will be to contribute in the future in lieu of another toy. You can then look forward to someday thanking everyone for helping to make the goal of sending your child to college a reality at your child's graduation party!